Huge offers on your favourite meats
Now you can eat your best for less! Discover our exclusive deals of the week, but hurry as they are only available for a limited time.
This weeks Fathers day special
Give the gift of great food this Father's Day and thank Dad in a special way with Malpass Bucthery.
We're helping you to treat that someone special to a tasty delicious meal sure to tantalise tastebuds. Its never been simpler to treat Dad.
8-10 Juicy Sirloin steaks £20
This week why not take advantage of our special offer and get 8-10 juicy, lean and moderately tender Sirloin steaks.
Sirloin steaks have a bigger beefier flavour than fillet or rib-eye steaks making it more suitable for highly flavoured sauces, including those with spices such as chilli or strong ingredients such as onion or garlic. The steak needs to be cooked carefully and rested properly to ensure it is not chewy. This cut has no bones and very little fat, making it taste delicious any way it's cooked... with very thin cut strips of sirloin steak being nearly as tender as a fillet.
Think that's cheap? Why not add another item for just £1!
Add all items and save over 40% on this weeks special!
8 Sirloin Steaks
1 Whole Nando's Style Chicken
5 Garlic Big Daddy Bacon Chops
500g Award Winning Farmhouse Ham
100% Money back guarantee!
What our customers are saying: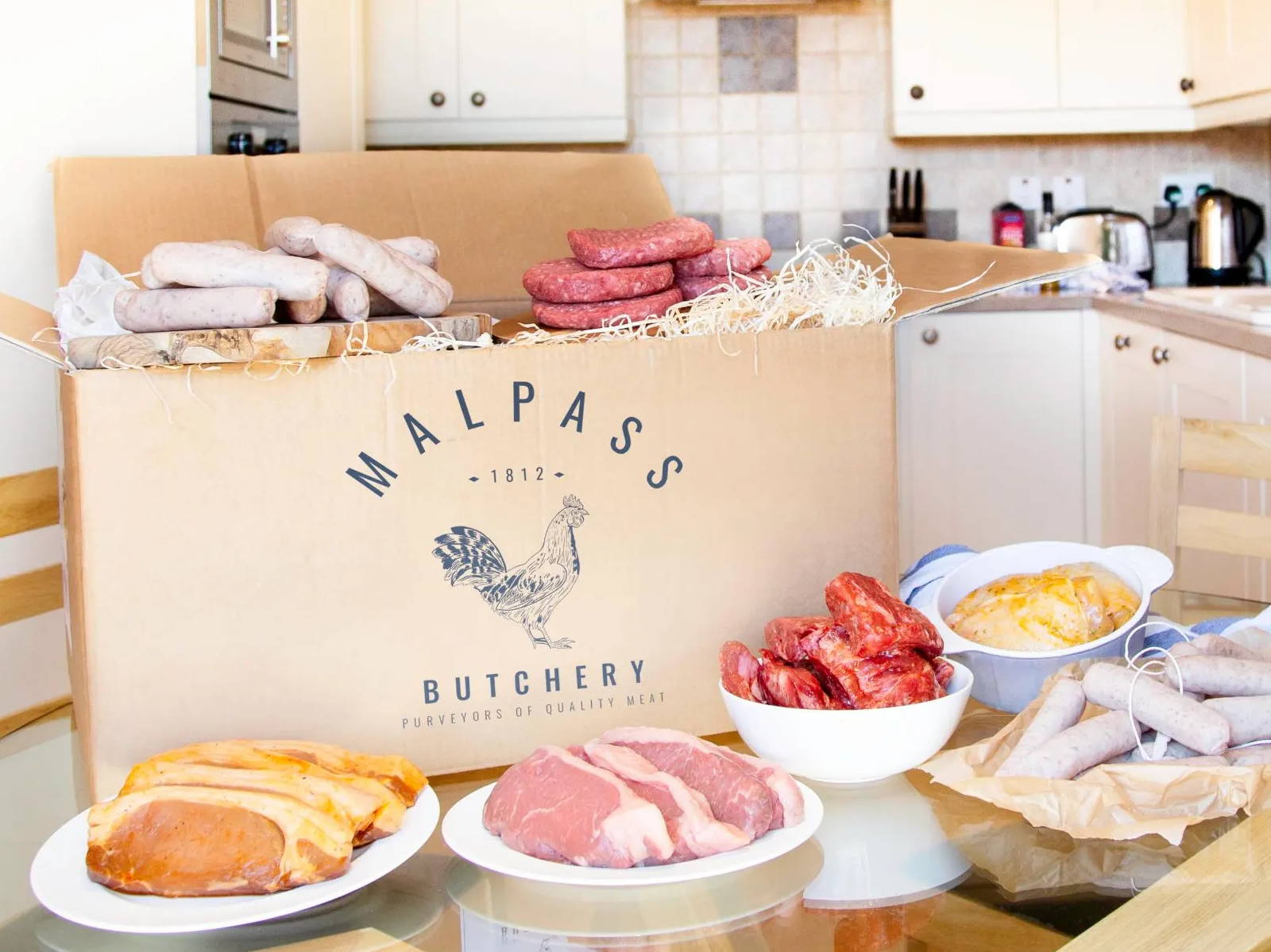 "
"We have just discovered the online service offered by Malpass and I must say, we are very impressed with the quality of the meat received.
It absolutely blows away anything you can buy in the supermarkets both in terms of flavour and freshness
Will definitely be using them again"
— Greg
Trustpilot Review
"
"This was our first time in ordering anything online. We use Malpass quite regularly and after Brighton closed moved to using Shoreham. The online system is very user friendly even to us oldies. We were kept informed of delivery, and the order was with us duly in time, great meat so far.
Thanks to all staff during this difficult time.i"
— Denise Wiseman
Trustpilot Review